Tae Sup wi' a Fifer returns – with three brawsome line-ups, all the Adam Smith Theatre, Kirkcaldy:
September 16 2017 – The Vaselines / Salena Godden / Marry Waterson & David A Jaycock
November 25th 2017 – Philip Selway (Radiohead) / David Thomas Broughton / Kathryn Williams
December 2nd 2017 – Scott Hutchison (Frightened Rabbit) / Serafina Steer / Alasdair Roberts
*

*
September 16 2017
 The Vaselines / Salena Godden / Marry Waterson & David A Jaycock
The Vaselines
The Vaselines were formed in Edinburgh in 1987 by singer/guitarists Eugene Kelly and Frances McKee, soon signing to Pastels frontman Stephen Pastel's newly formed 53rd & 3rd label.
Nirvana's Kurt Cobain regularly cited the Vaseline's influence in interviews with the music press and Nirvana would go on to cover the Vaselines' 'Molly's Lips' and 'Son of a Gun' (both later compiled on their Incesticide collection) as well as perform 'Jesus Doesn't Want Me for a Sunbeam' on their legendary MTV Unplugged appearance.
Cobain's gospel-spreading no doubt accelerated their rise to cult sainthood, but the Vaselines would have gotten there sooner or later on their own accord. Lewd but naïve and abrasive yet tender, the band's shambling, primitivist squall remains a perfect distillation of pop at its most guileless and euphoric.
Eugene Kelly later went on to front Captain America / Eugenius, while McKee spent the better part of the decade out of sight, resurfaced in Suckle, and released a solo album in 2006. The Vaselines reunited proper in 2008 to record their second full album, Sex with an X. In 2014 they released V for Vaselines, a Ramones-inspired album featured many of the same players who helped make Sex, including Belle and Sebastian's Stevie Jackson and Teenage Fanclub's Francis MacDonald.
The Vaselines appearance at Tae Sup will be as a duo.
"Even those too young-or not yet born-for the Vaselines' heyday can appreciate the earnest fun of Sex With an X" – Billboard
"A welcome return, then – let's hope they stick around for a bit longer this time." – BBC Music
Salena Godden
Salena Godden is a British poet, performer and author living in London.
She has been variously described as 'The doyenne of the spoken word scene' (Ian McMillan, BBC Radio 3's The Verb); 'The Mae West madam of the salon' (The Sunday Times) and as 'everything the Daily Mail is terrified of' (Kerrang! Magazine). She writes and performs poetry, fiction, memoir, radio drama and lyrics.
Her short stories and poetry have appeared in Dazed & Confused, Salzburg Review, Le Gun, Penguin's IC3, Canongate's Fire People, Serpent's Tail's Croatian Nights and Hodder & Stoughton's Oral.
Salena has appeared on radio as a guest on Woman's Hour, The Verb and Saturday Live and most recently wrote and presented a documentary, Stir it Up! – 50 Years of Writing Jamaica for BBC Radio 4.
"Her writing is urgent and detailed, colourful and clamorous. Like all love stories, her memoir is intense and intimate." – The Times
Marry Waterson & David A Jaycock
Celebrated folk singer Marry Waterson is set to release a brand-new album this September along with guitarist David A. Jaycock whom with she collaborated to write and release 2015's critically acclaimed album Two Wolves. The new album, Death Had Quicker Wings Than Love will be released via One Little Indian Records. Having enjoyed roaring success with Two Wolves, which was produced by guitarist Neil MacColl and Kate St. John, the duo toured extensively at the beginning of this year supporting Richard Hawley. The album garnered praise from The Guardian, The Independent, Q, Mojo, Metro, fROOTS, R2 and Songlines, and was nominated for two folk awards from BBC Radio 2.
Marry Waterson is the daughter of English folk legend Lal Waterson, who was a member of legendary folk quartet, the Watersons.
David A Jaycock has been described as "A Cornish hermit and underground psychedelic freak-ball", his guitar playing taking on John Fahey inspired shapes, with echoes of Flamenco and Julian Bream style classical.
"This is an impressive exercise in brave new work." – The Guardian
November 25th 2017
 Philip Selway / David Thomas Broughton / Kathryn Williams
Philip Selway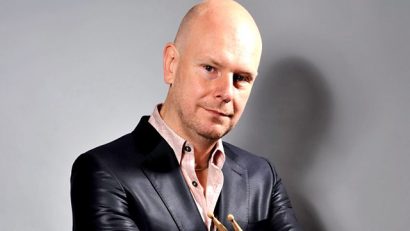 Philip Selway has been a member of Radiohead since the band started at school in the mid-Eighties. He plays drums in the band and has toured extensively with them over the past twenty-five years, releasing nine studio albums.
Outside the band, he has been building up a body of solo work, performing and releasing two albums of his own material, and also composing for film and dance.
In 2010, he released his first solo album, 'Familial'. This record was based around a selection of songs that Philip had been writing for the previous decade. He sang and played guitar on this album, and was joined in the sessions by Lisa Germano, Sebastien Steinberg, and Glenn Kotche and Pat Sansone from American band, Wilco.
In 2014, Philip released his second solo album, 'Weatherhouse'. He recorded this album with two musicians, Adem Ilhan and Quinta, who toured with him in the live band for 'Familial'. A particular highlight of the touring for this record included a performance with The Dap Kings on The Tonight Show with Jimmy Fallon.
Philip was also commissioned by Rambert Dance Company in 2014 to write the score for the first re-contextualisation of Merce Cunningham's choreography. He collaborated with Adem Ilhan and Quinta for this, and performed the piece at the Rambert Event in the dance company's new home on the Southbank in London.
He has also recently written the score for a film called 'Let Me Go', slated for release in Autumn 2017, starring Juliet Stevenson, Jodhi May and Lucy Boynton.
In 2001 and 2008, Philip took part in the 'Seven Worlds Collide' projects, put together by Neil Finn in New Zealand.
Also, if you look very carefully and don't blink, you'll see Philip playing drums in the wizarding band 'The Weird Sisters' in 'Harry Potter and The Goblet of Fire'.
David Thomas Broughton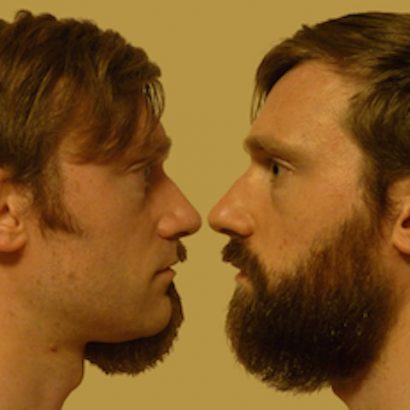 David Thomas Broughton's performances are sometimes unsettling, and feel at risk of everything falling apart, yet somehow David remains in control. Since David's first few shows in his native Yorkshire in the early 2000s, he has performed at numerous festivals, toured extensively across the UK, Europe, USA and played a handful of shows in Japan, Korea and China.
His organic approach to looping electronics includes embracing all glitches and mistakes…  building pieces to let them destroy themselves, before swiftly moving into the next. On the face of it, a performance of sad self-deprecating songs and extended 'sonic strangeness' pondering the awkwardness of the human condition through the trial of love and loss, but for those with patience it can reward with great moments of beauty, and sometimes comedic delight.
"Broughton's live shows are miniature spectacles… He layers sounds in slightly haphazard ways, as though his songs weren't so holy that he couldn't subject them to chance" – Pitchfork
"The most brilliant and baffling show I'm likely to see this year." – Timeout NY
"Straddling the line between music hall turn and avant-garde performance artist, Broughton's live show is not to be missed." – MOJO magazine
Kathryn Williams
Often compared favourably to Joni Mitchell, singer/songwriter Kathryn Williams was born in Liverpool in 1974. Her father was a folksinger and, as a child, Williams studied piano and guitar while listening to such '60s icons as Bob Dylan. She began her career in 1999 with the release of Dog Leap Stairs, a beguiling set of low-key folk songs that drew comparisons to the hushed musings of Nick Drake.
A native of Liverpool, Williams relocated to Newcastle to pursue a fine arts degree, emerging somewhat unexpectedly with a promising musical career when her second album, 2000's Little Black Numbers, was nominated for Britain's prestigious Mercury Prize. More expansive than her debut, yet still winsomely intimate, the album was initially released on her own Caw Records label, though it was soon delivered to a much larger audience via a licensing agreement with Warner's EastWest imprint. With her newly raised profile, Williams began writing her third album and making collaborative appearances with folk legends like Bert Jansch and John Martyn. She has since shared the stage with acts like Ray LaMontagne, Martha Wainwright, and KT Tunstall, among many others.
Williams was given a New Writing North commission as poet in residence at Alnwick Garden and she was selected as a judge for the British Poetry Society's Ted Hughes Award for Poetry 2016 in conjunction with poet laureate, Carol Ann Duffy.
Kathryn's album, Hypoxia, a lyrically and sonically ambitious set of songs inspired by Sylvia Plath's novel The Bell Jar, was co-produced by Ed Harcourt and released in 2015. The following year saw the release of Resonator, a set of jazz standards recorded with vibraphone player Anthony Kerr.
"Nine albums into a solo career that has rarely been anything other than thoroughly captivating, Kathryn Williams delivers a short, succinct and staggering record inspired by the work of Sylvia Plath.  By inhabiting and responding to a genuinely significant work of literature, Williams has produced her own spellbinding piece of art." – Clash
December 2nd 2017
Scott Hutchison / Serafina Steer / Alasdair Roberts
Scott Hutchison
Scott Hutchison is the lead singer of Scottish indie-rock band Frightened Rabbit, though he occasionally steps out of the woods to perform as Owl John. He has been making music with Frightened Rabbit for over a decade and the band have released five albums during that time.
Frightened Rabbit initially began as a solo project in 2004, with Scott writing songs whilst living in his brother's cupboard, playing occasional shows around Glasgow. He now lives in a normal-sized flat and plays a lot more shows than he used to. We are delighted to have him perform a rare solo show at Tae Sup wi' a Fifer.
"The sheer quality and array of styles found on Owl John's self-titled debut is testament to the prolific song writing skills of Scott Hutchison." – ALLMUSIC
Serafina Steer
Serafina Steer is a freelance musician who was born and lives in London, via brief spells in Manchester and Suffolk. As a classically trained harpist, she works in contemporary, improvised, collaborative and pop projects. After leaving music college, she started writing songs and went on to make 3 harp-based albums – Cheap Demo Bad Science (2007 Static Caravan), Change Is Good Change Is Good (2010 Static Caravan) and The Moths Are Real (2012 Stolen Recordings). The latter being produced by Jarvis Cocker and receiving very positive reviews across the board.
After harp, Serafina started writing with (at the same time as teaching herself) the bass guitar. This lead to the formation of Bas Jan, an all-female post-punk-esque trio.  Serafina is the main songwriter and the band is now on it's second line-up but it's bumping merrily along with a Lost Map vinyl release of their eponymous EP recorded by Leo Abrahams and Leafcutter John due in autumn 2017.
She has recently played in Sean O'Hagan's 'Mind On The Run' a tribute to Basil Kirchin at Hull Festival, performed with 7 harps under the direction of Steve Mackey for a Gucci fashion show in Florence, contributed to two soundtracks in collaboration with Jarvis Cocker for filmmakers' Iain and Jane, broadcast live with Bas Jan from Maida Vale on Marc Riley's 6 Music. This summer she was touring harpist with Karen Elson (1965). Last year there were two performances of 'Medea' mini opera drama for two voices & midi. This was commissioned by Brighter Sound for Manchester International Woman's Day 2016 and performed again at Supernormal with Natalie Sharp (AKA Lone Taxidermist) in the lead role.
"Steer is an astringent, droll, sometimes touching narrator; it's easy to hear why Cocker was so bewitched." – MOJO
"The Moths Are Real is a crisp and atmospheric set of idiosyncratic and finely crafted pop songs" – The Wire
Alasdair Roberts
Alasdair Roberts is a Scottish musician, born in Germany, who was raised near Callander and has been based in Glasgow since 1995.  He is primarily a songwriter/composer, singer and acoustic fingerstyle guitarist as well as an interpreter/arranger of traditional songs and ballads from Scotland and beyond.
Alasdair Roberts is one of a rare breed of musicians whose work has found favour with aficionados of both experimental/avant-garde music and traditional/folk music – as such, he has been the cover star of both Wire Magazine (March 2010) and fRoots Magazine (October 2003 and January/February 2017).
Since 1997 Alasdair has produced several full-length albums of music (initially under the name Appendix Out and later under his own name), primarily working with Drag City Records of Chicago.  His most recent Drag City album is Pangs, a collection of ten original songs recorded with bassist Stevie Jones (Arab Strap, Sound of Yell) and drummer Alex Neilson (Trembling Bells, Alex Rex)– it was released to critical acclaim and a successful UK tour in February 2017.
Over the years, Alasdair has collaborated with a wide variety of fellow musicians (such as Will Oldham, Jason Molina, Josephine Foster, Mairi Morrison and Karine Polwart) as well as with other artists including poet Robin Robertson, puppeteer Shane Connolly of Sokobauno Puppet Theatre and film-maker Luke Fowler. In 2013 Alasdair became a member of the Scottish/English folk group The Furrow Collective, along with Lucy Farrell, Rachel Newton and Emily Portman.  The Furrow Collective has released two albums on Hudson Records, the most recent being Wild Hog in late 2016; the quartet won the accolade of Best Group in the 2017 BBC Radio Two Folk Awards.
'One of our most talented, important and relevant songwriters and song-adapters.' – Folk Radio UK
'Quietly escalating towards Scottish national treasure status' – Mojo
'An artist in consummate control of his art' – Uncut