JAMES YORKSTON'S TAE SUP WI' A FIFER
RETURNS WITH SHOWS IN KIRKCALDY, EDINBURGH AND DUNFERMLINE, 
SUMMER-AUTUMN-WINTER 2018
Tae Sup wi' a Fifer, the eclectic live music showcase curated by Fife-based singer-songwriter James Yorkston, is delighted to announce its biggest run of shows yet in the summer-autumn-winter of 2018, taking place this time not just at its usual home, the Adam Smith Theatre in Kirkcaldy, but also expanding to the Edinburgh International Book Festival and Dunfermline's Outwith Festival. Organised with support from Creative Scotland, each show will feature three or more varied and complimentary talents from different global avenues of indie, rock, folk, electronic and spoken word performance. See below for full line-ups. Tickets for all shows are available now.
MONDAY, AUGUST 27th @ THE SPIEGELTENT, EDINBURGH INTERNATIONAL BOOK FESTIVAL
Music from Sheena Wellington, Richard Dawson, Yorkston Thorne Khan and poetry readings from Jamaica's poet laureate Lorna
Goodison and Jeet Thayil, poet and novelist, author of Narcopolis and The Book of Chocolate Saints. [FREE & DROP-IN]
FRIDAY, SEPTEMBER 7th @ THE ADAM SMITH THEATRE, KIRKCALDY + SUNDAY, SEPTEMBER 9 @ ROYAL BRITISH LEGION, DUNFERMLINE (OUTWITH FESTIVAL)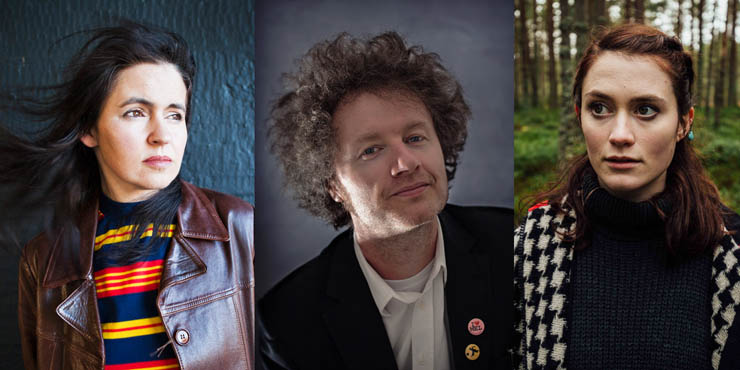 Rachel Sermanni is a Scottish folk-noir balladeer from Carrbridge in Strathspey. 'Minimal, Murky, Magnificent' – Mojo. 'Unnervingly pretty and graceful' – NME. 'Stately, Poetic, Rooted in the Traditional' – Clash.  
Martin Carr was born in Thurso, Scotland. He formed The Boo Radleys in Merseyside in 1987, before making solo music as Bravecaptain. He now records under his own name, his latest album being New Shapes Of Life.
Emma Pollock is a founding member of critically acclaimed Scottish band The Delgados. She has gone on to release three solo albums, the latest of which In Search of Harperfield was shortlisted for the 2016 SAY Award. [TICKETS KIRKCALDY] [TICKETS DUNFERMLINE]
SATURDAY, OCTOBER 20th @ THE ADAM SMITH THEATRE, KIRKCALDY
Justin Currie is singer and main songwriter in Del Amitri, who during a long and distinguished career have released four top 10 albums. In 2017 Currie released his critically acclaimed fifth solo album This is My Kingdom Now.
 Nell Ní Chróinín is an Irish sean-nós singer from County Cork. She is the youngest ever person to receive both TG4's Gradam Ceoil Traditional Singer of the Year Award and the prestigious Corn Uí Riada Award.
Brigid Mae Power is an Irish singer-songwriter and multi-instrumentalist who paints her songs in dreamily expansive strokes, transporting earthly compositions into universal and exultant realms.
[TICKETS]
SATURDAY, NOVEMBER 17 @ THE ADAM SMITH THEATRE, KIRKCALDY
Roddy Woomble is the lead singer with much-loved Edinburgh indie-rock band Idlewild, as well as a prolific alt-folk solo artist. His debut solo album My Secret Is My Silence turned 10 in 2016.
Archie Fisher is a master guitarist, singer and songwriter, MBE and one of Scotland's foremost troubadours, known throughout the country as the host of BBC Radio Scotland's award-winning Travelling Folk show.
Ora Cogan has released seven albums to date and collaborated with a multitude of artists while touring extensively. Her new album, Crickets, has married the intricate and atmospheric style this artist is known for with bold new arrangements that stretch out across many a sonic realm.
"Cogan can be strikingly sparse and overwhelmingly composed in the same sublime breath. She summons orchestral waves of violins and rolling psychedelic guitars, propelled forward by a voice that sweeps audiences away under a tsunami of blissful sonic complexity." – Sled Island Festival
[TICKETS]
SATURDAY, DECEMBER 15 @ THE ADAM SMITH THEATRE, KIRKCALDY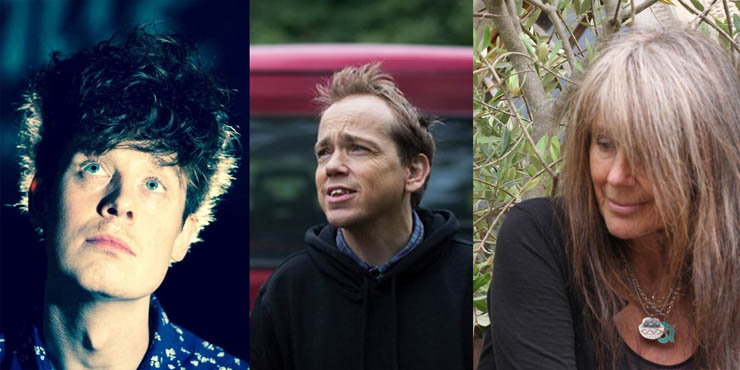 Vashti Bunyan's debut album Just Another Diamond Day was produced by Joe Boyd and released in 1970, becoming a cult classic. She began to write again and her second album Lookaftering was released in 2005.
Ed Dowie – Lost Map's Ed Dowie learned the piano and the organ as a child from his father, before becoming a chorister and an organist in Dorset. His music career began in earnest in 1998 when his Bournemouth-based psychedelic-dub-pop band Brothers in Sound – stablemates of the legendary Beta Band on cult Parlophone subsidiary Regal Recordings
Michael Pedersen is a Robert Louis S tevenson Fellowship winner, a John Mather Trust Rising Star of Literature, a Canongate Future 40, Neu! Reekie! co-founder/co-chief and much more.
[TICKETS]
For interview and guest list requests, images or further information contact Malcolm Jack at Simply Thrilled PR:  E: malcolm@simply-thrilled.co.uk T: 07974113751