Tae Sup wi' a Fifer – April 1st 2017
 Tickets here – Music starts 8pm
Roddy Woomble / Oliver Coates / Yorkston Thorne Khan
Roddy Woomble – With a long running career in both Indie and folk music, as a solo artist and with his band Idlewild, Roddy's place is firmly set as one of Scotland's finest songwriters.
'The harmonies are pitch perfect, the bass and drums drive a stake through the heart and Woomble's voice is gritty enough to deliver material that deserves to be soaked in whisky by a roaring fire'
'One of Britain's most distinct and talented voices' Kerrang
'Tender and epic, enormous yet touching' BBC Music
'… a moving and quietly joyous collection of pieces weaving together strands of folk, jazz and country. Frankly, it sounds like the sort of record you might make if you had largely decided to turn your back on the modern world.  – The Guardian
Oliver Coates is a cellist, composer and producer based in London.
He has performed solo shows in China, Russia, Brazil, Egypt and Australia, and made his New York debut at Le Poisson Rouge. He was the winner of the Royal Philharmonic Society Young Artist Award 2011 and is an Artist in Residence at the Southbank Centre. Two major commissions will premiere in early 2017: HELIOTONES, for girls' choir, flutes, cello and electronics, for Borealis Festival in March, and Shorelines, for string quartet and electronics, for Cryptic in May.
In 2016 Coates released a solo record, Upstepping, on PRAH Recordings, and a collaborative record, Remain Calm, with Mica Levi on Slip. He works closely with Levi, London Contemporary Orchestra,
Elysia Crampton, Jonny Greenwood and the visual artist Lawrence Lek, for whom he has scored the award-winning video pieces Unreal Estate and QE3. He has conceived and programmed the Southbank Centre's long-running Harmonic Series and its first DEEP∞MINIMALISM festival in 2016, which featured Pauline Oliveros' last public Tuning Meditation.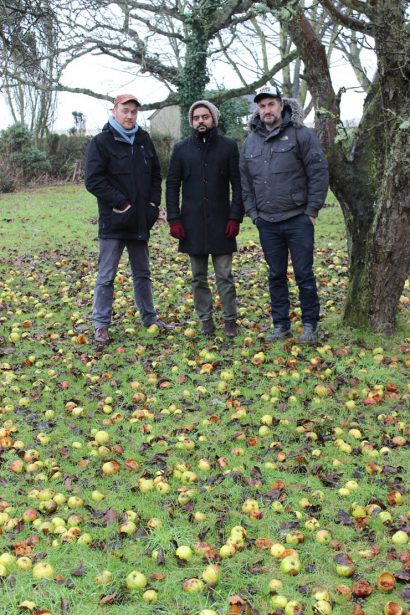 Yorkston Thorne Khan – An experimental collaborative group that includes James Yorkston one of the most "influential singer/songwriters on the Scottish folk scene", Jon Thorne, best known as jazz double bass player with electro outfit Lamb and Suhail Yusuf Khan, award winning sarangi player and classical singer from New Delhi. YTK will release their second album in Spring 2017.
★★★★★ Record Collector 'New Album of the Month' "Throughout, this is the sound of three world class talents raising their respective games, as if trying to keep up with each other, creating something far greater even that the sum of their world-class parts."
★★★★★  fRoots "Joyous, contemplative, playful, euphoric and bleakly beautiful album"
★★★★★★★★  UNCUT "It isn't easy to pigeon-hole but it could just be one of the albums of the year"